AfroCROWD Women of the Africa Diaspora Themed BPL Edit-a-thon "Powerful"
Posted by

Sherry

on

Tuesday, 27 October 2015
About 25 of you gathered at the Brooklyn Public Library's Info Commons to edit articles about African Diaspora Women on Sunday October 25th. 
Check out the articles edited/improved list. 
Among many others, Teofilo Colón ofwww.beinggarifuna.com attended. We had discussed some of his frustrations with submitting articles to Wikipedia about a month ago at WikiConference USA at the National Archives. 
Among other highlights he and Wikimedia NYC volunteer Erika Herzog created a new Wikipedia article on Dionisia "Mama Nicha" Amaya, a Honduran-American Garifuna activist and educator from New York: 
"Dionisia Amaya-Bonilla, also known as Mama Nicha,(February 8, 1933-February 3, 2014) [1] was a teacher andHonduran Garifuna community activist [2] [3] who was the co-founder of Garifuna non-profit organization, MUGAMA, Inc., a support, education, and outreach organization that ran the Mugama Advocacy Center in Brooklyn, New York.[4]" 
 
See the full article here. 
See photos and attendee feedback on instagram and atafrocrowd.org. 
Make sure to come and create or expand articles about notable black artists that you admire next Tuesday at MoMA. 
(Photo above depicting Dionisia Amaya is by Teofilo Colón of beinggarifuna.com.)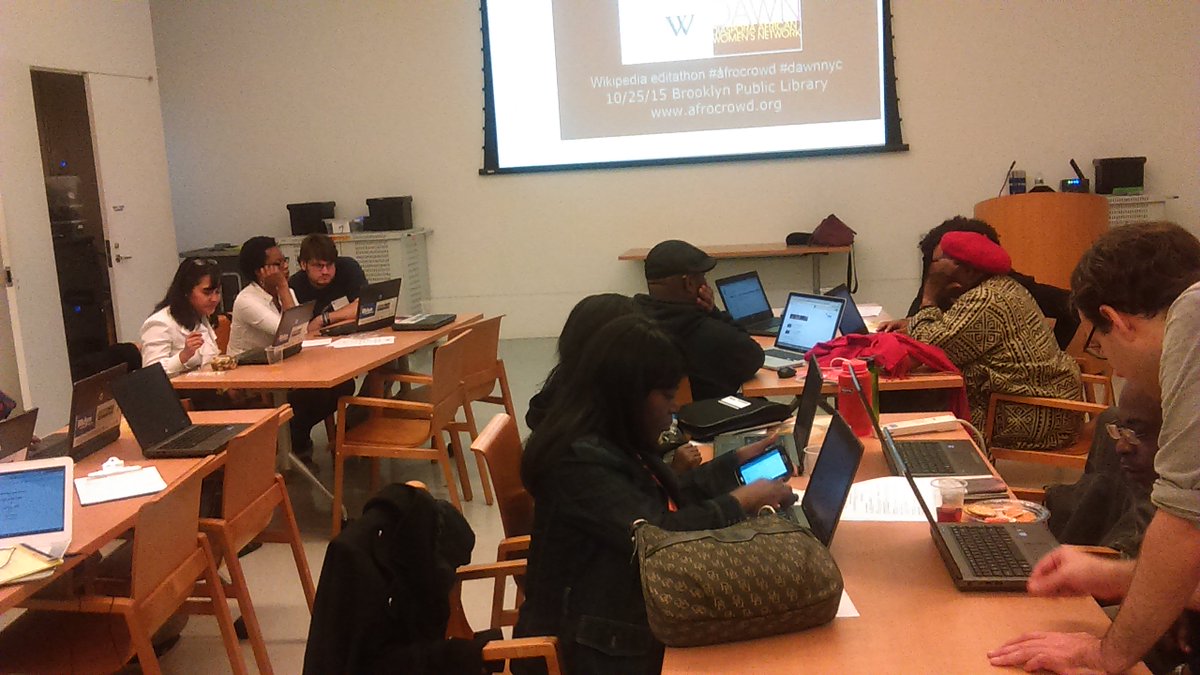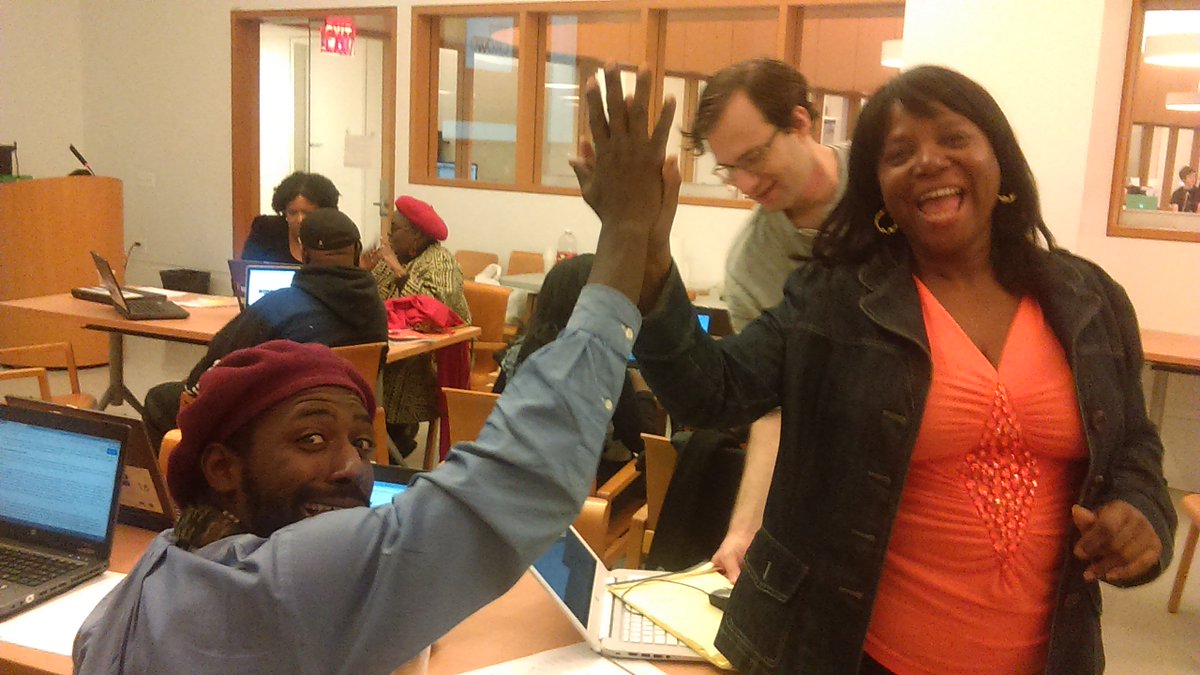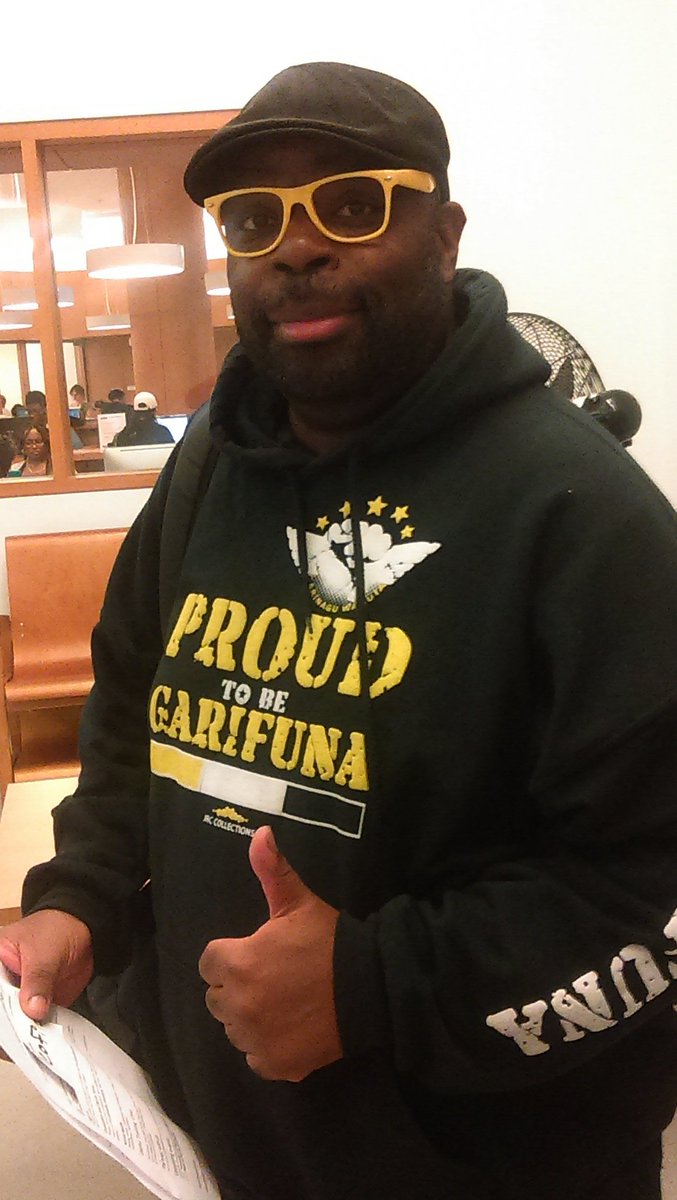 After creating his first Wikipedia article at Sunday's AfroCROWD / DAWN Wikipedia Edit-a-tion, a newly minted Wikipedian exclaimed, this is powerful! I can edit the world! The "powerful" event attracted participants of all ages and backgrounds and languages, including Garufina! Exciting day, fun times, history liiterally made.
Reserve your spot at our next edit-a-thon, Tuesday November 10th 6-8:30pm at the MoMA. >>RSVP<< today.